Watch our explainer video to learn more.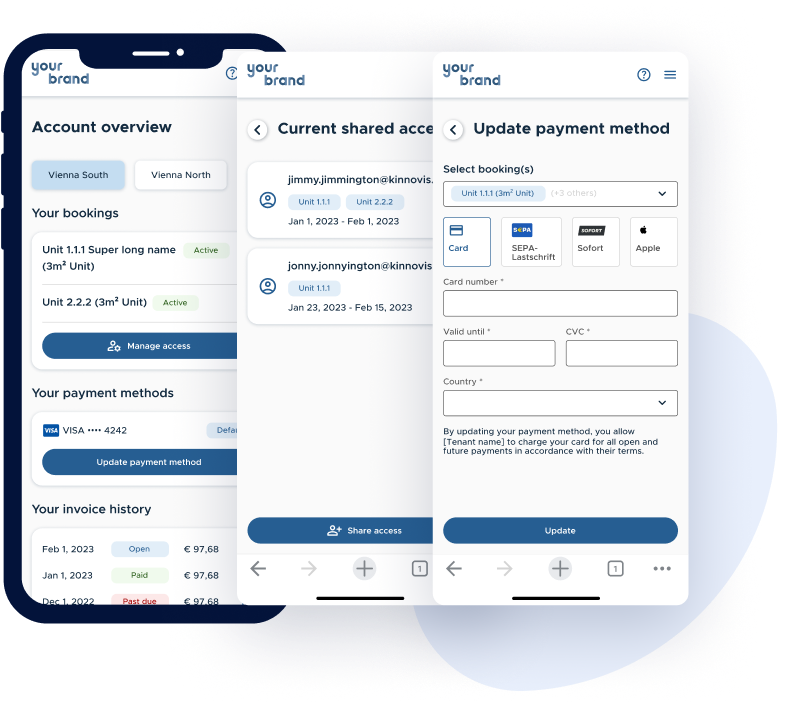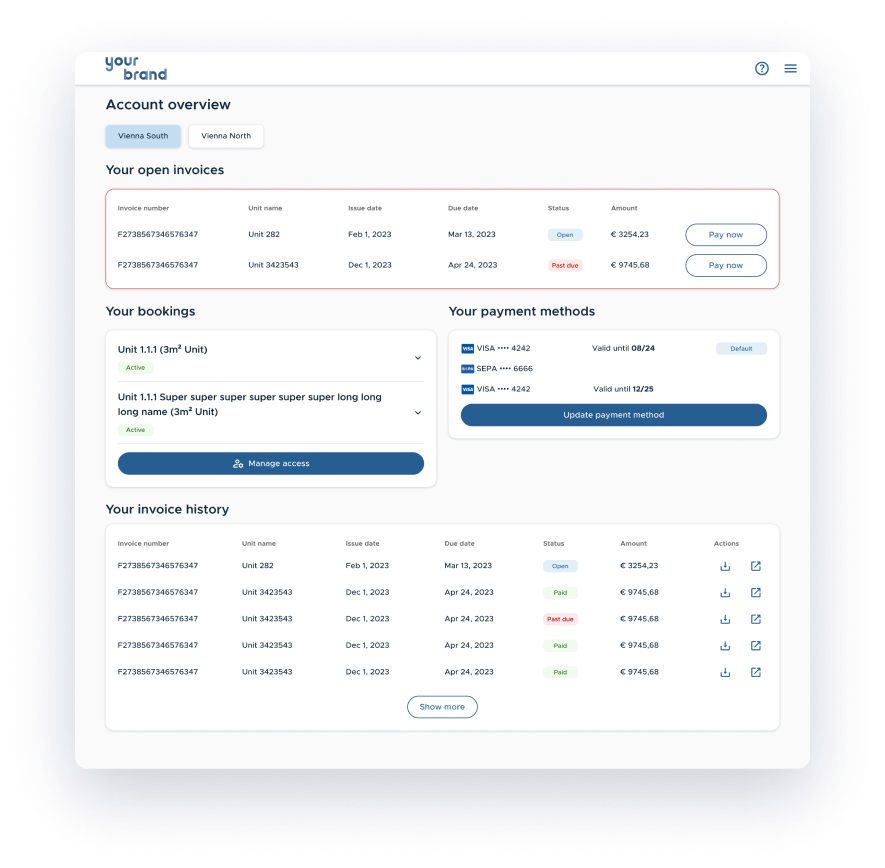 Give each customer the latest updates on their bookings whenever they need to check them, saving your team from repetitive calls and support tasks.
Automate the move-out process and deliver all the crucial information they need without having to speak with the customer.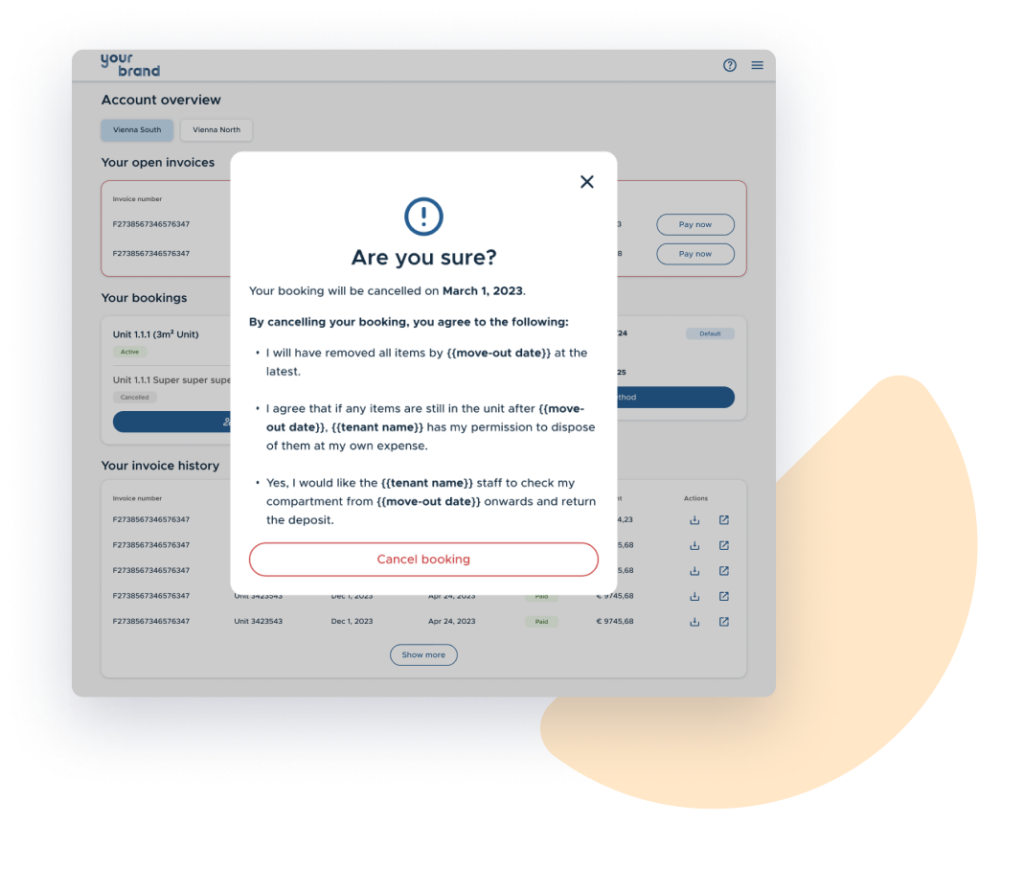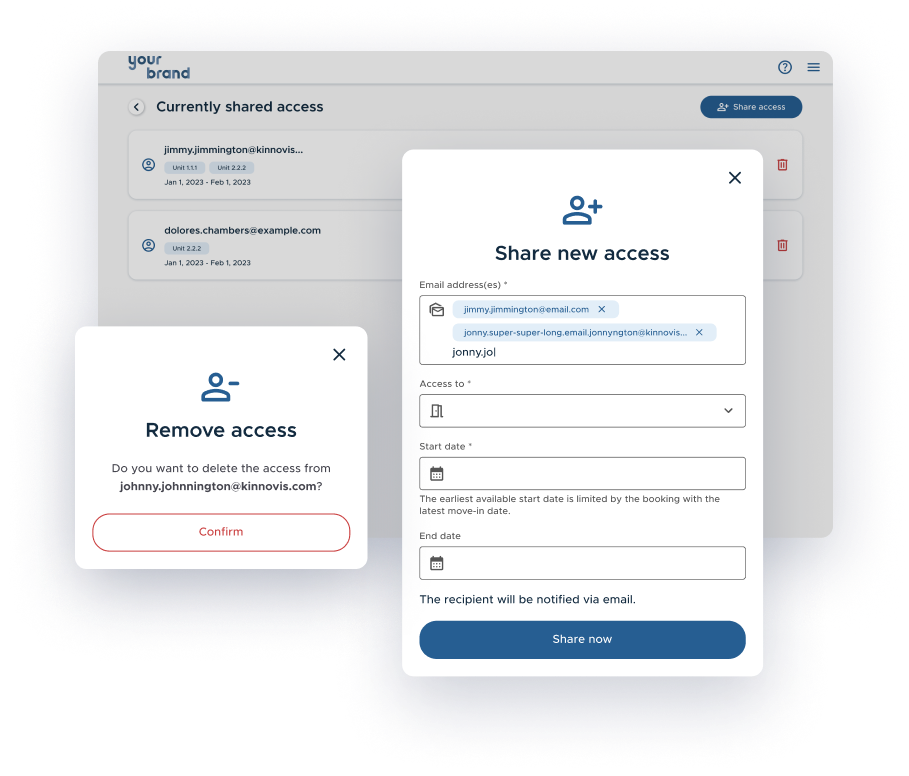 Through integration with your smart entry provider, Kinnovis can let your customers choose who they want to access to their units and for how long.
See late payments stay low by letting your customers update expired card details, or simply change their chosen payment method, for all open and recurring invoices.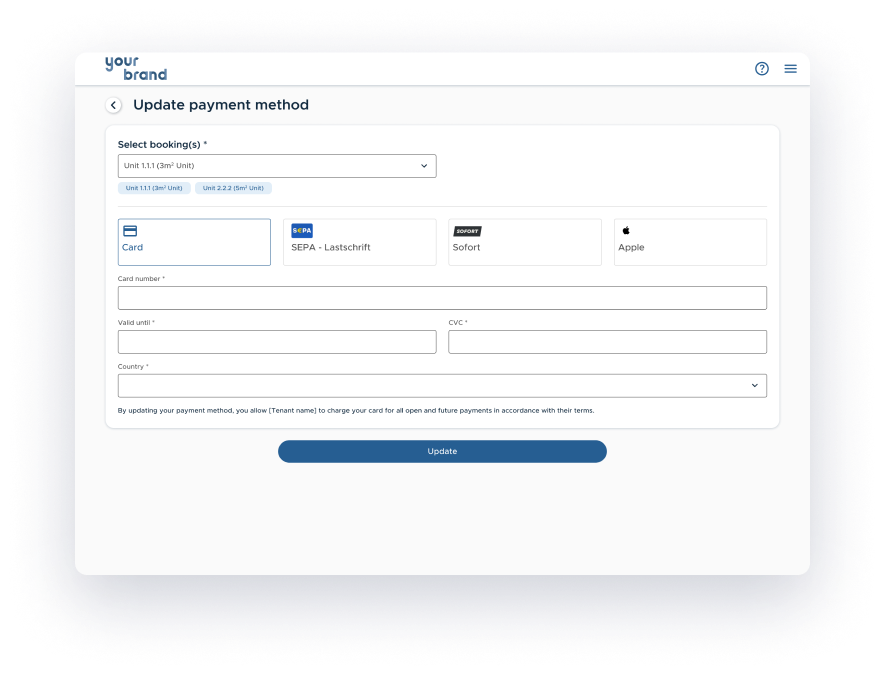 Book an
online demo

with us